Looking like the future is already there, telehealth is the combination of modern digital communication technologies and new healthcare industry trends, which allows patients to get access to health care services distantly with the help of their mobile devices or desktop computers. In addition, telehealth may refer to technologies used remotely to support the state of health or carry out doctor's recommendations.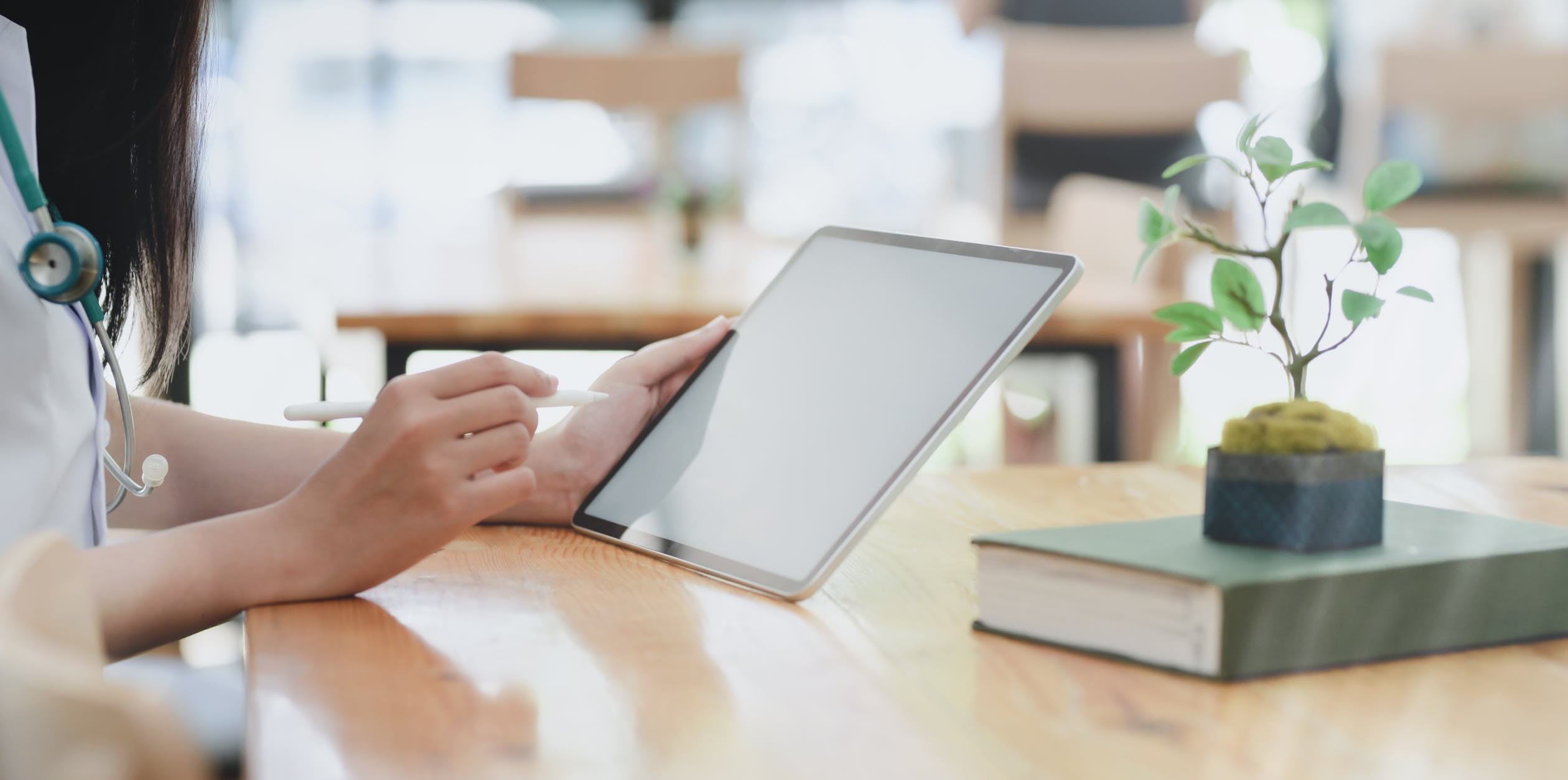 Experts say that the first signs of the upcoming telehealth era were noticeable in the 1960s already: scientists develop special apps to control the physiological condition of astronauts. Due to the technical revolution and the easy access to good-quality video, audio connection, data transmission, and — which is most important — due to the availability of these technologies, telehealth became a major trend. Today telehealth can easily monitor the patient's health condition, provide information, medical education, and advice.
Telehealth is technically provided via the networked applications, which use the Internet and the devices to connect to healthcare centers, hospitals, and clinics. 
Today people use telehealth opportunities to receive medical services without leaving their homes. The initiative has lots of obvious advantages, like a significant saving of time and resources for both parties. 
Opportunities opened by telehealth
For people with chronic conditions, who require a regular medical examination and thorough healthcare, telehealth can be one of the major facilitators. Imagine a patient suffering from diabetes, chronic inflammations, or allergies.
How telehealth can help?
A patient can use their mobile device to fill out and send their food logs or medication intake — it will help the doctor evaluate the possible causes for the deterioration of their condition. Patients can take a blood sugar test at home and send the electronic test results to a nurse to get a response.
Healthcare specialists can share valuable visual and textual information, like schemes or video instructions to make it easier for patients to understand the information.
Patients with chronic diseases and conditions can benefit from creating their own patient portal to store and compare the test results, schedule doctor appointments, and receive electronic prescriptions.
Telehealth also helps patients order medications, devices, and other healthcare products online with delivery.
It assists in getting reminders about preventive care events, appointments, or purchasing refills.
5 main objectives of telehealth
Here are the 5 most important goals of the entire telehealth phenomenon:
Telehealth delivers high-quality and competent healthcare to remote regions, where the physical visit to the clinic would be challenging. This is especially important for people, who live in rural villages, in isolation, or in regions with the lack of specialized doctors.
This method of rendering medical help makes prevention and care easy and available to people with limited time or transfer options.
It facilitates the use of additional communication and information methods, including documentation, sharing media information, or getting faster access to medical history.
It saves resources and can help cut expenses on medical help.
Telehealth supports self-management and responsibility for health care in patients.
The Examples of Telehealth
Online patient portals
Some clinics create individual patient portals, which help patients to connect with their doctors online for monitoring, follow-ups, reminders, and prescriptions. According to Oehha.org, soon most of the prescriptions for chronic conditions, such as diabetes, erectile dysfunction, or allergies will be issued online. They are a convenient replacement for email or messenger communication because they provide encrypted data sending for confidentiality and data storage.
Video appointments at a doctor
Healthcare organizations promote face-to-face virtual appointments using easy-to-access online tools for a detailed talk with the doctor and getting timely medical care in case a physical visit isn't possible, is risky due to COVID-19, or is simply not required. Patients can book an online appointment with a doctor or with a nurse, depending on their needs.
Such appointments are most common for minor maladies, like cold or headaches, and are conducted in a similar manner with those in-person appointments. A quite interesting fact is that many businesses include preventing healthcare using video appointments in their benefits program for employees to demonstrate their care about their condition and the quality of life.
Online appointments can replace in-person visits only partially, because the treatment may not be discussed with your general practitioner and because the medical history may not contain some of the information crucial for the treatment. Also, an online visit does not allow careful examination, palpation, and so one, thus, it may impede the accurate diagnosis.
Online monitoring of the health condition
Some centers implement additional tools for remote health monitoring. For example, they may offer web or mobile apps for storing test results or additional information about the treatment, provide physical devices, which document and send the information online (such as blood glucose level, lung function, etc.). Online monitoring also implies the use of wearable healthcare devices to monitor the basic parameters of the body, like temperature, heart rate, blood pressure, tremors, sleeping, changes during physical activity).
Sharing expertise
Healthcare specialists can use telehealth infrastructure for more comprehensive services and better quality of healthcare. For example, primary care specialists may need to consult on test results, X-ray images, or ultrasound images with narrow-specialized doctors. It is faster and easier when done with the help of telehealth.
Personal health records
For the matter of safety, telehealth can exist in the form of a personal health record (PHR) storage, which contains valuable information about your health state, dangers, limitations, allergies, and so on. It can be accessible in a digital format and can rapidly provide the emergency specialists the information about the drugs you take, the diagnosis you have, or allergies you suffer from.
The future of telehealth
We can clearly see that the technology is gaining momentum for the past decade to become a replacement, an additional healthcare tool, or an ultimate medical service delivery to remote places. Probably, it will develop and help people be more responsible for their health, pay attention to preventive healthcare, and support their health in closer collaboration with the healthcare specialists.
Telehealth can play a great role in overcoming healthcare challenges. For example, in the United States, the expected population growth between 2008 and 2030 is 20%, which makes 363 million people, thus, an obvious shortage of medical staff and facilities is going to take place, especially in rural areas. Besides, the steady growth of chronic disease rate is noticed: heart problems, pulmonary issues, diabetes, and more. Millions of patients will benefit from telemedicine to save resources and get help timely.
The challenges of telehealth
Sure, telehealth is not suitable for the conditions endangering life, emergency conditions or the necessity of a physical examination. Healthcare can be fragmented, which may lead to the inappropriate use of drugs, insufficient or overlapping treatment, lack of access to the whole medical history. Telehealth may not be included in the insurance policies; thus, the reimbursement of costs can be difficult in some countries or states. Nevertheless, there are multiple proofs that this area is rapidly changing the world and the approach to healthcare.